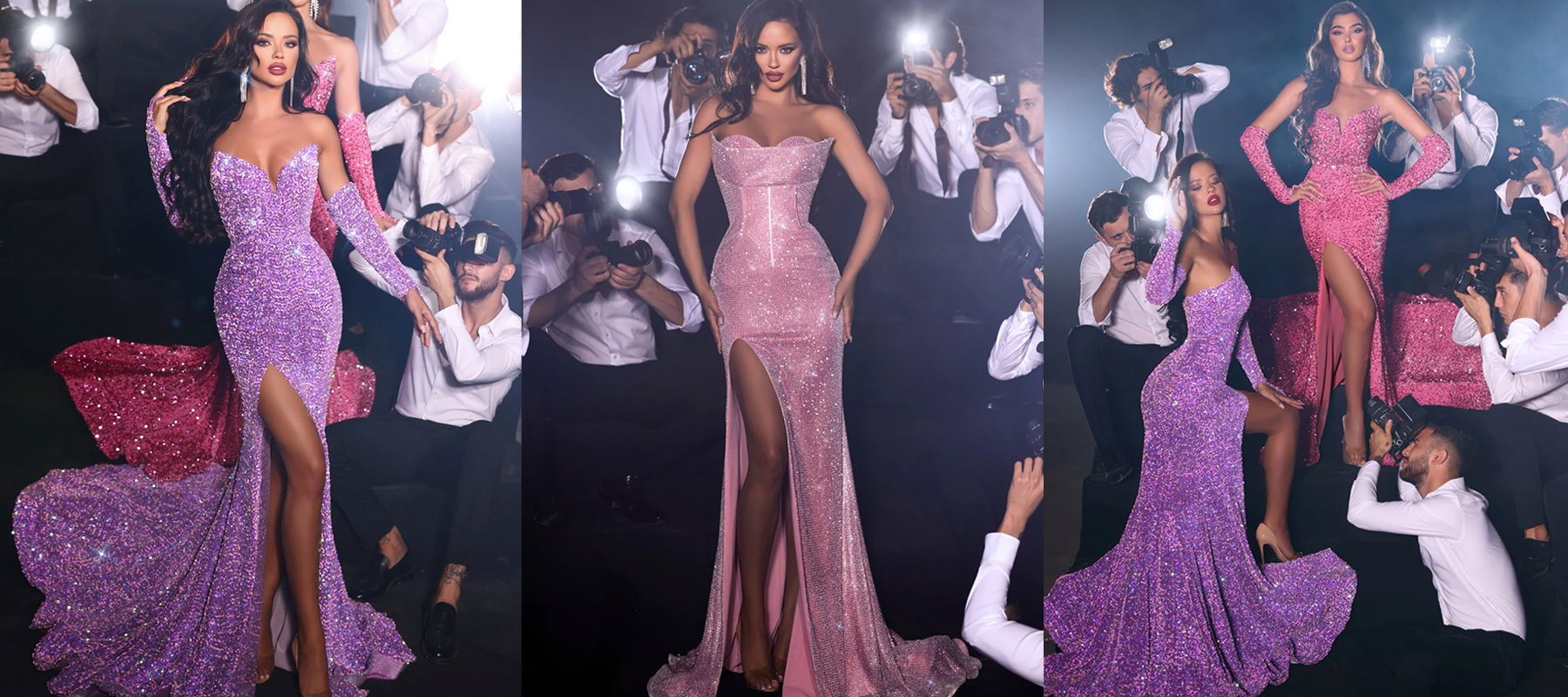 2023 Prom Dress Trends UK - Portia & Scarlett
If you aren't looking for prom queen status, you can turn away now! This ultimate guide to the hottest 2023 prom looks, will have you the envy of every prom ball.  So if you are ready to steal the show, and be crowned best dressed, get ready for the inside scoop on everything Prom 2023. 
Need to know the must have prom colour for 2023?... we got you! Looking for "the" must have gown, we got you this prom season.
Without further a due, let's dive straight in. Welcome to Prom 2023 boot camp 101!!
The first and most important part of any prom is...? It's research ladies, but don't sweat we have done the hard work for you!
The inside scoop is that shimmer and lace are on the top of the list for must have 2023 prom styles. Fashion and Beauty Creator Lead at Pinterest, Marta Topran, made this statement in the Seventeen Publication:
"Airy styles like lace, tulle, ruffles, and shimmer are on the rise for 2023, which translates perfectly into a prom look" 
So now we know what's on the top of everyone Pinterest boards.
Introducing the top must have dresses for Prom 2023. 
The Jessica Rabbit moment
A strapless, thigh high dress with matching gloves is the ultimate hour glass look, sure to turn heads. This sexy, accentuated look will have jaws dropping the moment you walk in. Deep red tones, sequins, glitter and rhinestones are always a prom statement classic and the Ash Gown PS23521 is no exception. Make the dance floor shimmer in this stunning Portia and Scarlett number available in 13 colours. Available online now.
Cut Out Couture
Daring cuts on the chest and side are here to stay for Prom 2023. Thanks to super models such as 
Gigi & Bella Hadid and their eclectic taste. The 2023 silhouettes pay homage to the effortless cut out silhouettes of the early 90's mixed with the glamour and couture values of the modern fashionista and of course Naked Dresses. We love the Portia & Scarlett, 
Serelle Gown PS23369
 for this trend, available in 3 colours, extremely flattering, sexy and sophisticated. My Darlings in this dress, you have arrived!
Also available online
.
If you love the daringness of the 2023 cut out trend for Prom, but are looking for something with a little more support, then the stunning
Juniper Gown PS23276
 from Portia & Scarlett is the perfect fit. The cut out side panels are framed with sparkling rhinestones and underlaid with a sheer glitter mesh to give the illusion of bare skin, whilst also offering a little more coverage in areas that may need a more flattering fit.
Shop The Juniper Gown Now


A FANTASY AFFAIR 
Another key trend for Prom 2023 is airy, light feather and ruffles. This super cute, Mini Gown from Portia and Scarlett is a great style for girls who run on the more petite side. The Mina Mini PS22171 offer structure and shape, paired with a sea of tulle and feathers, that bring a totally romantic and whimsical feel. Sexy and sweet the Mina really is the perfect Mini Gown to keep you dancing all night long. If you often feel like a traditional Prom cuts can drown you, then we really advise you look for something extra special like Mina. Shop the look

GO BOLD OR GO HOME
Inspired by the runways of 2023, bold hues are most definitely on the horizon for Prom 23. If bold colours are your ride or die, then you can't go wrong with hot pink this season. "Full of beauty, full of Grace" This incredible ornate Portia and Scarlett Grace Gown PS23273 is out of this world. This one shoulder hot pink gown, compromises of mesh shoulder detail overlaid by a vibrant sequin, glitter fabric, cascading into a train of ostrich style feathers. Added features such as the flattering rounded thigh split and mirrored embellishment following the symmetry of the one shoulder cut is just impeccable for a once in a lifetime prom gown. WOW!
Also available in Cobalt, Emerald, Charcoal and Blush.
 Whether you are trend focused fashionista or a classic beauty, Portia and Scarlett are the must have designer for your Prom-drobe this 2023 season. Announced as the dress designers for the 71st Miss Universe you know you are on the best dressed list in a Portia and Scarlett gown.
You can shop the full Portia and Scarlett 2023 collection online now at Naked Dresses.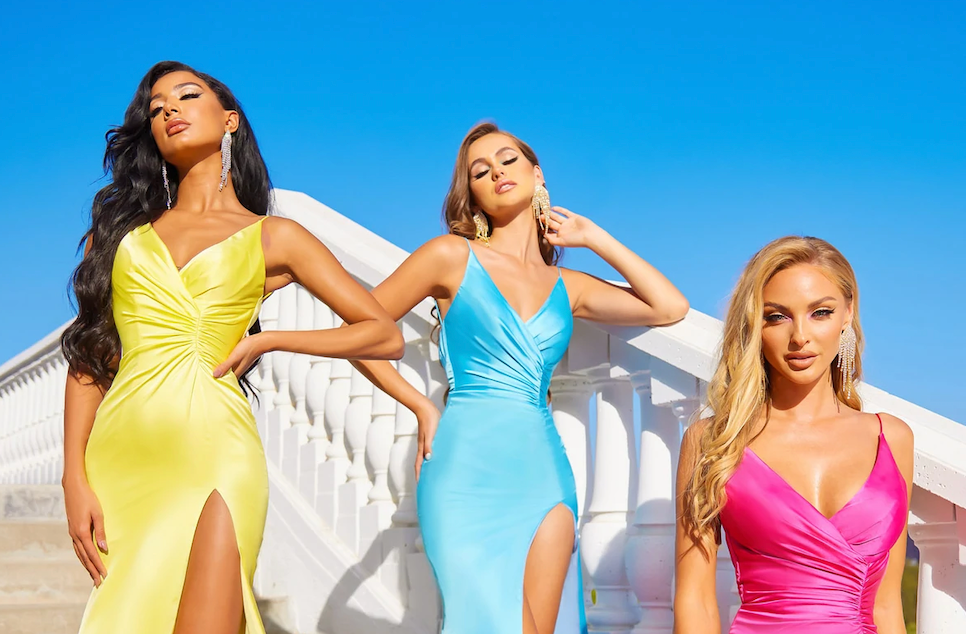 The Hugo gown from Portia & Scarlett is a figure hugging evening gown, designed to flatter and shape. If you are looking for the perfect hourglass silhouette, then Hugo is the perfect gown for ...
Read more